Key Specifications :
Full HD 15.5-inch LED-backlit display with 1920 x 1080 resolution
500 GB SATA hard drive (5400 RPM)1.9 GHz Intel Core i3-3227U ultra-low voltage, dual-core processor(3 MB cache)
4 GB of installed DDR3 RAM (1600 MHz; 1 x 4 GB; 8 GB maximum)
Intel HD Graphics 4000 integrated graphics solution for everyday computing with support for Microsoft DirectX 11 games
8x multi-format CD/DVD drive
1.0-megapixel web camera powered by Exmor R for PC (integrated microphone)
Built-in stereo speakers with ClearAudio+
Up to 3.5 hours of battery life at default brightness with standard 2670 mAh battery
Dimensions and Weight: 14.97 x 10.27 x 0.99 inches (WxDxH); 5.51 pounds
The Full HD display (1920 x 1080) also offers color enhancement technology for an unbelievably crisp picture so you can see your games and movies in amazing detail. With the third-generation Intel Core i3 dual-core processor (the first level of Intel's latest processor family), you'll be able to effortlessly move between applications with smart multitasking delivered by Intel Hyper-Threading Technology for a difference in your performance that you can truly see and feel.
ArtRage Studio
ArtRage Studio is a stylish, intuitive painting and drawing package that makes it easy to produce natural looking artwork on your computer. Its wide range of artistic tools lets you get right down to the creative process without forcing you to learn complex or technical controls.
Movie Creator
VAIO Movie Creator adds the transitions and effects automatically so your movie looks polished and professional. Once your movie is ready, share it on Facebook, YouTube, or other social networking and video sharing sites.
Socialife App
Discover your favorite news, videos, and social networking feeds in one place. You can check out new posts on Facebook, watch YouTube videos, add comments and likes. Plus, you'll get recommendations for new blogs and news based on your interests that you can then add to your My Stream. Socialife. See what's happening in your world today.
Sharing
With NFC (Near Field Communication), it all happens by simply tapping compatible devices together on the touch icon. It's instant, requires zero setup and is just that easy. Connecting devices has never been this easy.
Night Shift
The keyboard features precisely engineered keys to create a comfortable and intuitive typing experience. When typing in dim light, an LED backlight creates a pleasant glow, framing the individual keys and illuminating the lettering to make it even easier to find the right keys.
Support for Your PC
There's nothing standard about the standard Sony limited warranty on VAIO computers. To give you the ultimate in speedy and convenient service, we come to you to repair PC issues whenever possible.  And we have extensive on-line support where you can chat with an associate and access drivers, software updates, FAQs, user forums, and more.
Maintenance Made Easy
With the newest version of VAIO Care software you get an easy-to-use tool that lets you tune up, update and troubleshoot your VAIO PC. Just press the ASSIST button to effortlessly install and uninstall new software and drivers, use the visual interface to quickly identify and troubleshoot issues, create restore and recovery media, and connect with Sony phone, chat or online support when you need to talk with a Sony expert.
About Sony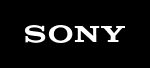 Our unlimited passion for technology, content and services, and relentless pursuit of innovation, drives us to deliver ground-breaking new excitement and entertainment in ways that only Sony can. Creating unique new cultures and experiences. Everything we do, is to move you emotionally.