Top 10 Birthday Gifts for Grandma
Grandmothers are the special mothers that we have, with a lot of frosting.
Sandra Clark
Giftfantasia user.
Grandmothers are the special mothers that we have. They are warm, loving and sweet.  She is more like a mom with a lot of frosting. So, what are you planning to gift your grandma on her birthday? Don't worry as I am there to help. With great pleasure, I present before you the Top 10 Gift Ideas for your lovely Granny! The list is not in a particular order and it covers various price ranges and is for all the kinds of grandma's.
Grandma's are fond of cozy homes that are surrounded by comfort and warmth. You can gift them lovely pillows and cushions dedicated for what they mean to you! Grand moms are another word for love and your Grandma will love receiving this as a Birthday Gift.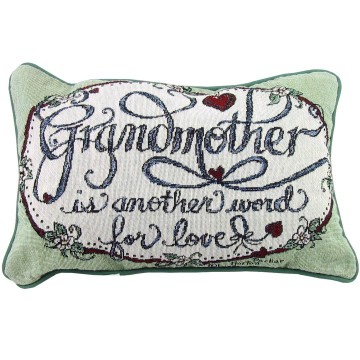 A warm, squashy, cozy and comfortable Sofa Throw Blanket is a Perfect gift for Grandma's.  There is no harm in expressing your love for them. Grand moms give everyday a sunny and bright touch. The Grandmother Throw blankets come in beautiful colors and designs in addition to with lovely quotes. They have sayings to tell your grand mom how extraordinary she is and how much she means to you. I really hope that you find this idea great as my grandma loved it.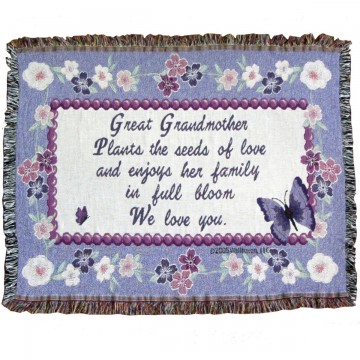 Jewelry is something women will always love. Grandma Jewelry especially designed for grandmothers comes with simple sayings that they will love. It's the right gift for grandma, be it any occasion! Some jewelry are very well packed and beautifully presented in gift boxes with lovely sayings.
Grandma photo frames make marvelous gifts from young children to grandma.
Gift Grandma a Sign for her kitchen, living room or garden with funny or inspiring quotes. These kind of gifts give a personalized touch and makes them feel loved! It is a cute way to help her decorate her home and also give it a personal touch!
Electric Throw is perfect for your Grandma this winter. They are portable, look stylish and will keep her warm all the time. They can be used anywhere and everywhere. She just has to plug it in and set the temperature that she wants. It's similar to an electric blanket except that it is designed for the couch.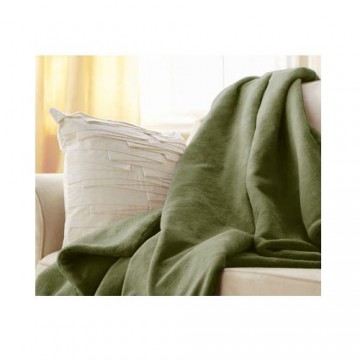 Kitchen related gadgets are an all time favorite for Grandma's. It makes their work easier, takes off her work load and makes her smile. It is vital that you select good and high quality products. Top dependable brands are the ones that last longer, even after being used on a daily basis.
For the Busy-bee Grandma, an automatic sewing machine is a great idea. It will keep her occupied and she will be as busy as a bee!
Grandmothers are like angels in training. Tell her so by presenting her with a lovely angel figurine with a saying for grandma. It will be a lovely addition to the home decor too. Gift baskets for women make lovely gifts and there is no age limits for pampering one self's.  While gifting gift baskets to your grandmother, please go for the soothing bath sets that will help her rest, relax and release her stress like this Inspiration of Lavender Spa Bath and Body Tote Gift Basket.