Top 10 Birthday gifts for Teenage Boys.
We bring before you the Top 10 birthday gifts for teenage boys.
Sandra Clark
Giftfantasia user.
As a boy goes through his teenage years, there is a lot going on his mind. Gifting a teenage boy requires a lot of understanding and can sometimes be a time consuming process. To help you out and to bring clarity of thought, we bring before you the Top 10 Birthday gifts for teenage boys.
Gadgets
Gadgets make a good gift. Most of the teenagers love them as it sets them apart from the rest of the crowd. The ones listed below are robust, cool and well designed.  Will they be useful and do you actually want to gift it as a present? Well, I think the answer is a massive and big YES and you will unquestionably be held in very high esteem!
Outdoor Ideas
The main purposes behind outdoor games are to burn off some energy and keep the teenage boys fit and fine! Be it badminton, volley ball or soccer.
There are a number of outdoor toys for boys and here are just a few of them to spark the imagination. 
Music
The boys, like the rest of us, love to listen to music. Music is an indispensable part of their lives. To discover music, the most important requirement is the equipments, be it speakers or the system itself. Here is a range that you will love gifting!
Watches
Since the old "keeps on ticking" models, watches have come a long way and are a hot favorite amongst young boys. It's one of the best gifts as it's easy to hit upon a watch that is purposeful, functional and which reflects the interests of the users.
It's a perfect gift for the techie teens as they are tied the whole day to their cell phone.
Smart Phone Cases
Teenage boys love their phone cases and it's a perfect gift for this festive season. These are affordable and are easy to clean. Teenage kids are basically very active and have smart phones and gadgets that need protection. Choosing the right case for their smart phone is equally important. Get one as a gift today and make your boy smile. Do not forget that a smart phone is the future of browsing!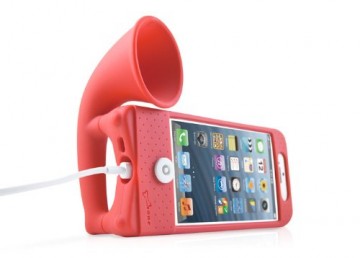 Crazy Ideas
Boys will love Crazy gifts. They will love these different items put together!
Indoor Games
Indoor Games might sound a bit of the yester-years kind but I can vouch that they are not. They are definitely making a comeback in this age of PSP's and screen games as they are more interactive with the added bonus that you have a free hand to drink or eat. It gives time to family bonding and a big yes for Board games!
Sometimes presenting Handy gifts also can be great. They are different and guys like it! It can be useful tools that can of some common use, or can be used in emergency, or make you feel like a real cool dude.
Boys like gifts which are slightly out of the box and what better than a crazy alarm clock or tech gadgets!