Top 5 Birthday Gifts for Boys especially Baseball Lovers
Boys who love baseball, will love this!
Baseball has been considered as America's favorite pastime for over a century. It still remains and stands as one of the most important sports in the country.  The game is not a sport, it's a religion. Kids will not want to play if the game is not fun. They are always fascinated by the excitement and action of playing.
I have picked up the top 5 Baseball gifts for your little Boys and I'm sure that you will love it.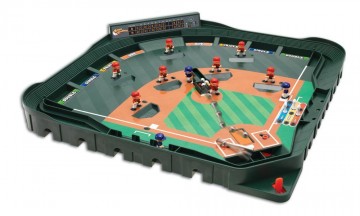 Super Stadium Baseball Game
The Game board includes bat, pitcher, three base runners, seven fielders, three scoring pins, five balls, score sheet and instruction manual. A unique magnetized infield creates ball movement with hit right or left handed. The Super Stadium Game features realistic baseball action for children.
Perfect realistic baseball action; includes Pitch fastballs and breaking balls at different speeds. Baseball fans will love this!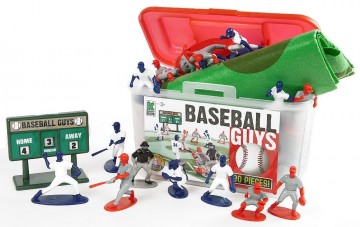 Baseball Guys by Kaskey Kids - Red and Blue
Enjoy America's pastime with this Kaskey Kids Baseball Guys Playset - Sports Action Figures for Kids Imaginary Play. Each unit comes with 30 pieces- packed with value and fun! With this play set Red and Blue teams face off.
It puts young children in the middle of a sports situation of their own creation, tapping into fantasy play and imagination. A fully adjustable scoreboard keeps the game as exciting and realistic as possible!
Fisher-Price Triple Hit Baseball
 Once a kid has surpassed the skill level engendered by the toy, the toy is pretty. The Grow To Pro series, on the other hand, evolves with the kid presenting increasing challenges along the way. These three level baseball training set the young kids and will build fundamental coordination skills.
Fun ways to play help kids learn to hit like a pro automatically as pop-up from the base, one after another. The kids will love it!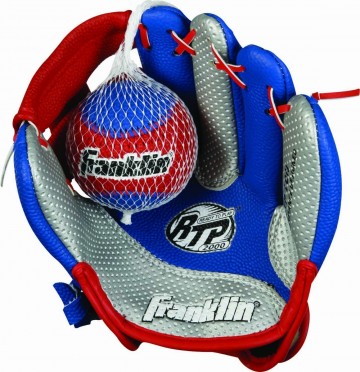 Air Tech Soft Foam Baseball Glove and Ball Set - Special Edition
Great for teaching hand and eye coordination. The baseball glove and ball is an excellent way to let the younger ones play their favorite sport. Learn to be a future champ.
The soft foam baseball glove and ball is a great way to allow your younger players to play like the "big guys". A perfect gift!